The Aim Of The Project
is to provide new pairs of clothes for children including orphans in various regions of South America. It breaks our heart to say that most donated clothing that orphans receive are either too large, too small or unwearable.
Furthermore, clothes provided to children and orphans will be hand sewn or bought locally, thus also helping the local economy. A pair of clothing for boys or girls including footwear will cost in the region of £35.
The Gift of Clothing
no matter how small the donation to those in need, it will be multiplied in rewards for donors, which will most definitively benefit those who donated in this life and the hereafter.
In addition to this, no matter how large your donation, you will never regret it, as it is a truly wise and beneficial investment. An investment that guarantees endless bounties to the donor as well as bringing life back into deprived children's lives.
We Want To Help children
and orphans feel special, loved and cared for by providing them with new, and unused clothes. We don't want them to go through misery every day of every year.
Undoubtedly, these children and orphans will keep these new clothes for themselves. Above all,  this will increase their self-worth and they will realise that they too are worthy individuals and citizens of the world.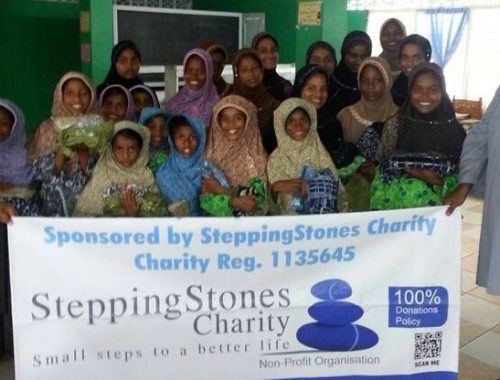 "The one who sponsors an orphan, whether it is a relative of his or not, he and I will be like these two in Paradise," and Maalik pointed with his forefinger and middle finger. (Muslim)