Solar Wells
Across South America, many people drink from rivers and lakes which are often polluted, contaminated and impure. Contaminated drinking water can cause considerable health problems, ranging from gastrointestinal illnesses to neurological problems to cancer.
People who drink water containing bacteria or a virus will often develop diarrhoea, nausea, vomiting and other acute gastrointestinal symptoms. In severe cases, these symptoms can lead to dehydration and death.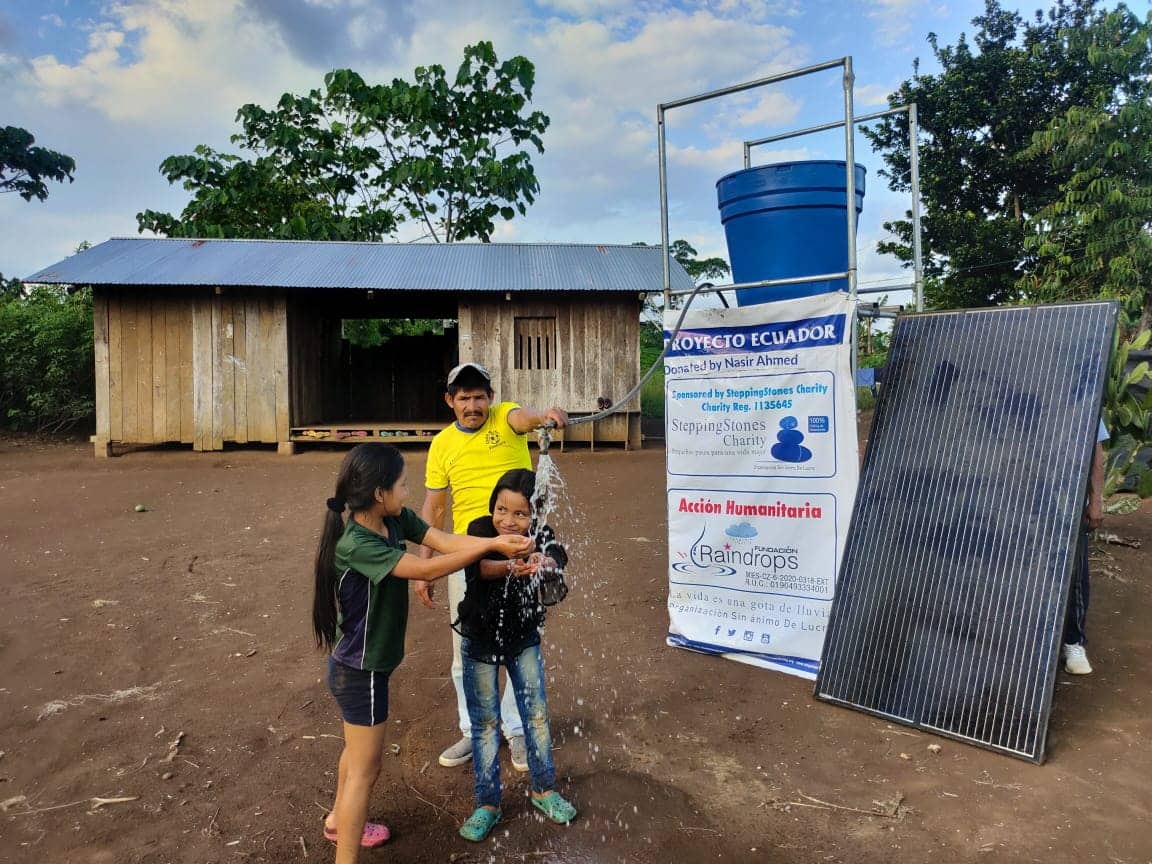 Traditional Hand Pumps
or even a bucket and rope system won't work in South America. Our Solar Wells will harness the sun's energy to bring clean, safe drinking water accessible to everyone without fear of disease.
Moreover, the solar panels will generate electricity, which can be routed to homes and other buildings where people can charge appliances such as torches.
Our Solar Wells are specifically designed to provide water, electricity, and power outlets to communities.
This Entire Project Will Cost
£1700
which includes: the purchase (complete Solar Well: wiring, bulbs, pump, power station, etc) shipping, labour, and maintenance which will benefit numerous communities.
The Solar panels will have a guarantee of 25 years.
The Pump will have a guarantee of 5 years.
Maintenance of the Solar Well: every 5 years.
Our Solar Wells is seen as a better solution thanks to them being proven to be financially, operationally, and environmentally more efficient.  Our Solar Wells can extract water multiple times a day at a low cost.
Personalise
If you would like to personalise your well for yourself or a loved one, please
Contact Us
with the donor's name (or a name chosen by the donor if donated on behalf of a loved one).